Managed IT Services
Are you plagued with slow downloads, dead servers, and jammed printers?
The Solution? Outsource your IT Support to us and gain a team of experts.
Looking for IT Support Services in Miami? We've got you covered.
We know its hard to make sense of all the options available to you when it comes to I.T.
Our goal is to become an outsourced department of your company that you can depend on when it comes to anything I.T.
Network Design & Installation (Wired / Wireless)
Server & workstations Installation
Network Administration and Monitoring
Office Relocation Setup and Expansion planning
Asset Management and Procurement Assistance
Disaster Recovery Planning
Data Backup Management and Storage (offsite and in-house)
Data Transfers and Migrations
Data Recovery & Systems Rescue
Data Imaging and Mirroring
Infrastructure and Needs analysis
Monthly Service Reports
Asset Management (Hardware, Software)
Drafting and Implementing Best Practice Policies
Help desk or end user support (remote and on-site)
Computer repair and diagnostic services
Malware protection and firewall
Software installation
Smartphone support
Website blocking
Starting at $500
Web Site Construction
Maintenance
Content Coaching
Submission to search engines
Search engine optimization
Designed with SEO in mind
Ongoing SEO available
A Revolutionary Change in Computer Support
NuTech I.T.  Support takes a different approach . Rather than just respond to problems after the fact, we use our state-of-the-art, automated systems to check your systems proactively every 15 minutes. We'll know about the problem before it begins to disrupt your workflow.
NuTech I.T. conducts dozens of checks on your systems every fifteen minutes. We can spot many problems before they occur. And we'll get instant alerts about others – usually before you know you have a problem – so we can fix them before you experience the pain of downtime.
Looking for IT Support Miami? Look no further.
We provide a range of Managed Services, Computer Support, Network Services and IT Consulting in: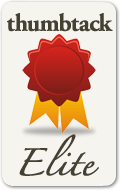 Miami, Coral Gables,  Medley, Adventura, Westchester, Miramar, Hialeah, Broward and Homestead.
We provide the best solutions as well as support, and we have the ratings to prove it.
For a free consultation, sign up for our mailing list.